Womack Consulting Group is a full service business and marketing firm.
We work with individuals and small business owners across the globe. Our goal is to help you dream of what your brand will look like five to twenty years from now and to create a plan that you can act on.
Our plans are not pie in the sky ideas but feasible steps that you can take to help you to reach your goals.
What comes to mind when you see the golden arches or the red bullseye? It is no doubt that you immediately think of McDonald's and Target.
Your brand should have a similar effect. When people see your logo or business name, elements of your brand story should come to mind. This does not happen by accident. It requires a consistent strategy that provides the flexibility to take advantage of new opportunities and encourages product/service development.
WCG works to understand you and your business so that we can help you craft a brand story and marketing collateral that connects with your target audience.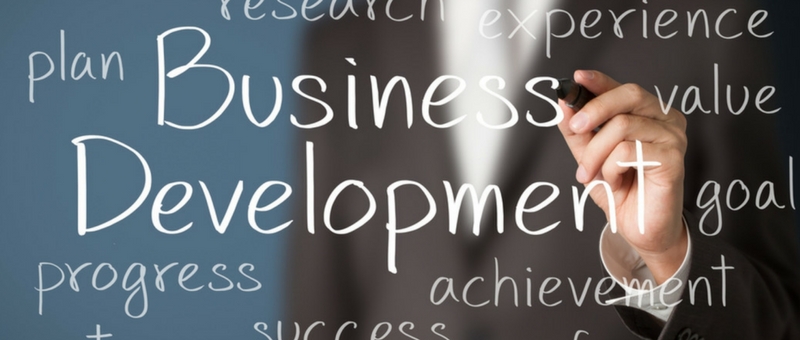 Do you want to start a business or grow your existing business but you don't know where to start?

In times past, the best advice you would receive would be to sit down and write a business plan to detail your operations, human resource needs, marketing ideas, and financial data. After you have done so, there still isn't a guarantee that you will receive any funding to start a business that you aren't even sure there is a demand in the market for.
In today's fast paced business world, you can't afford to take six to eight weeks developing a theory about your business model. WCG creates working business plans. Over a two to three month engagement, we will not only work on writing a business plan but you will also test your business concept in the market to determine if there is an actual need for your product/service, how much the market is willing to pay, and most importantly, if you actually have the passion to move forward with the business.

 
Have you taken a look around your community and realized how much work could and should be done? If so, you may have thought that the task would be too big to tackle or you may believe that someone else will fix it.
Why shouldn't that someone be you? WCG has worked with business owners and local organizations to repurpose buildings and revitalize communities.
Imagine the empty big box center as a skating rink or bowling alley. Imagine the empty office building downtown with loft apartments and office spaces for rent.
We will work with you to assess the opportunity, develop a strategy to fund the project, and hire a team to execute the project. No job is too big and no job is too small.
Life is too short for bad graphics!
There are so many image options available, why not invest in quality images for your business?
From logo design to social media banners and promotional flyers, we ensure that your brand is well represented through images. After all, you don't often get a second chance to make a great first impression.
Sales & Marketing Strategy
Strategy is the key word!
Many businesses engage in tactics that may or may not be successful, however, developing a strategy to generate sales through your marketing efforts is essential to your business' long term success. Not only will we help you to develop the strategy but we will have metrics in place to help you measure the success of your investments.
Organizing Your Non Profit
Many entrepreneurs think that running a not for profit means that they can't earn a salary or generate revenue. Not true!
Running a not for profit does require that your business venture play by a different set of rules because you are primarily relying on grants and donations for funding. This makes it even more important for you to have great systems in place to track your finances and manage your projects.
WCG will not only help you to legally establish your organization but we will also work with you to develop your board of directors, identify funding opportunities, and strategically engage community partners.
Why do some candidates win while others lose?
Many times it is not because one candidate is very much better than the other but it is often because one candidate has a better strategy to connect with voters.
From developing your campaign plan to identifying fundraising opportunities and planning your get out the vote (GOTV) initiative; we will work to build your brand as a political candidate with a campaign strategy focused on reaching your target voters.
It seems like a new social media platform sprouts up every day and it can become extremely confusing and time consuming trying to figure out which one is right for your business.
Working with WCG, we will not only develop a strategy for each platform that you want to use but we also offer Community Managers to help you develop content for your blogs and social media sites as well as to oversee regular postings and track your analytics with monthly reports.
Website & Mobile App Design
Most consumers get their information about your business online. Whether through visiting your website or downloading your customized app, they are more likely to do business with companies that they have a relationship with and that is providing all of the information they need to make buying decisions quickly and securely.
Our team will work with you to create a website that is mobile responsive and that interacts with your customers the way they need to make informed purchases. Our clean designs ensure fast loading times while each site is designed to protect your visitors information.
We also offer the mobile apps for those wanting to create a community, send push notifications and much, much more. Our apps can be customized for your industry to enable your customers to communicate directly with your business. We will not only oversee the design of your mobile app but we can train you to maintain it or provide maintance services.
Working with Womack Consulting Group will help you to achieve your professional goals.
Based on your timeframe and available resources, we work to create strategies that are feasible for you to implement while meeting with you on a regular basis to hold you accountable to achieving your goals and meeting your deadlines.
Request a complimentary consultation or schedule a strategy session